"Alluring the minds of Africans to the soul of its consciousness – Africa the golden heritage of 21st century"
Olujide Stephen Adesina pen name 'Jide Adesina; an activist, humanitarian, seasoned journalist, and a well-trained technocrat. He had his training in mobile apps and web development at Harvard University, USA, and also business communication in computer science at the Memorial University of Newfoundland, St Johns, Canada. Also Cybersecurity at Purdue global University and Business Administration at Central State University. He is a distinguished scholar and a Fellow of National America Collegiate  Students. He is also a member of the Aircraft Owners and Pilots Association(AOPA) and a legal Investigator/Researcher.
Organization(s)
He is a member of the Canadian Association of Journalists also a member of I.B.E.W and also a member of the human rights committee of I.B.E.W local 353. He has been actively involved with several international organizations on major global causes – HIV/AIDS media activist under the auspices of the United Nations; community-based organizer with USAID and a social media group founder of 'Nigerians Stand for Good governance and Independent People of Nigeria.'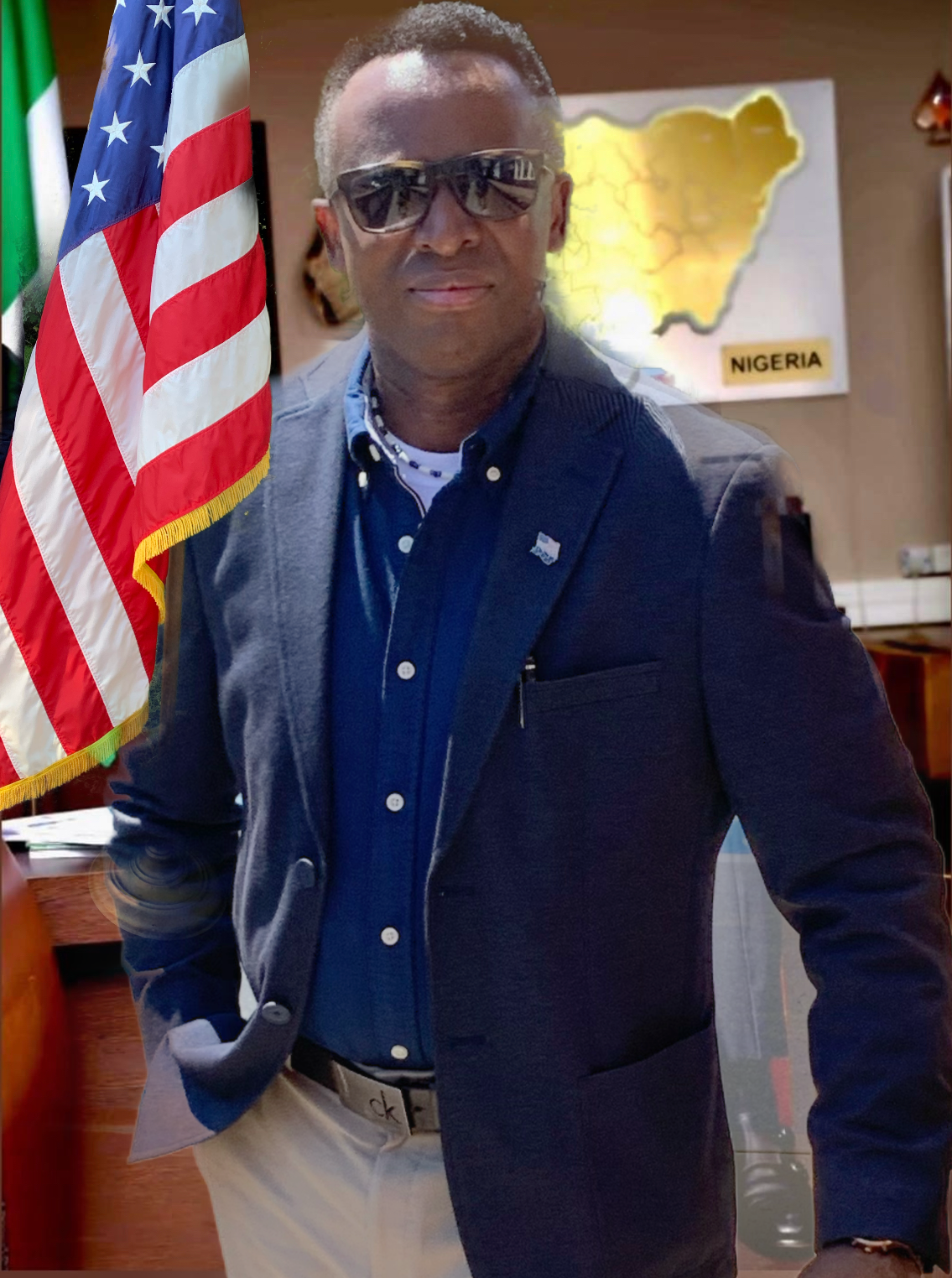 Publication(s)
He is the Editor-in-Chief and President of Global Afrika Network the parent company of 1st Afrikca.com and Albany Wine Distribution, Albany. NY
With several magazines under his belt, he has independently published international magazines such as Hall of Fame and Afrika Herald International Newspaper. He has also freelanced with Niyi Babade, a CNN correspondent for West Africa. As a student union activist back in his University days at Lagos State University (LASU), Nigeria, he was the editor-in-chief of LASUMIRROR and Nigeria Today.
The Beginning…
Jide Adesina's life as a journalist is like a story, it has an unending … a travail of liberation and quest for knowledge; dabbling into the experimental hypothesis of a sojourner, looking through the periscope of life, focusing on what's important, capturing the good times and developing from the negatives, if it goes wrong …take another shot.
It was like yesterday when the beckon of leadership fell on his shoulder as a student union leader and activist to pioneer the media forum of the students union. An assignment that molded and awakened in him a passion for writing thus opened the door for him to become the editor-in-chief of LasuMirror at Lagos State University till his graduation. Along that line, He was a member of the United Nations students Union and World Conservation club (students wing), and also as a student parliamentarian where he became the mirror of the school – reflecting the consciousness of our generation… with these pedigrees, He became the National Association of Nigerian students union editor while he founded/pioneered the pen users club which metamorphosed into Hall of fame International magazine after his graduation from the University.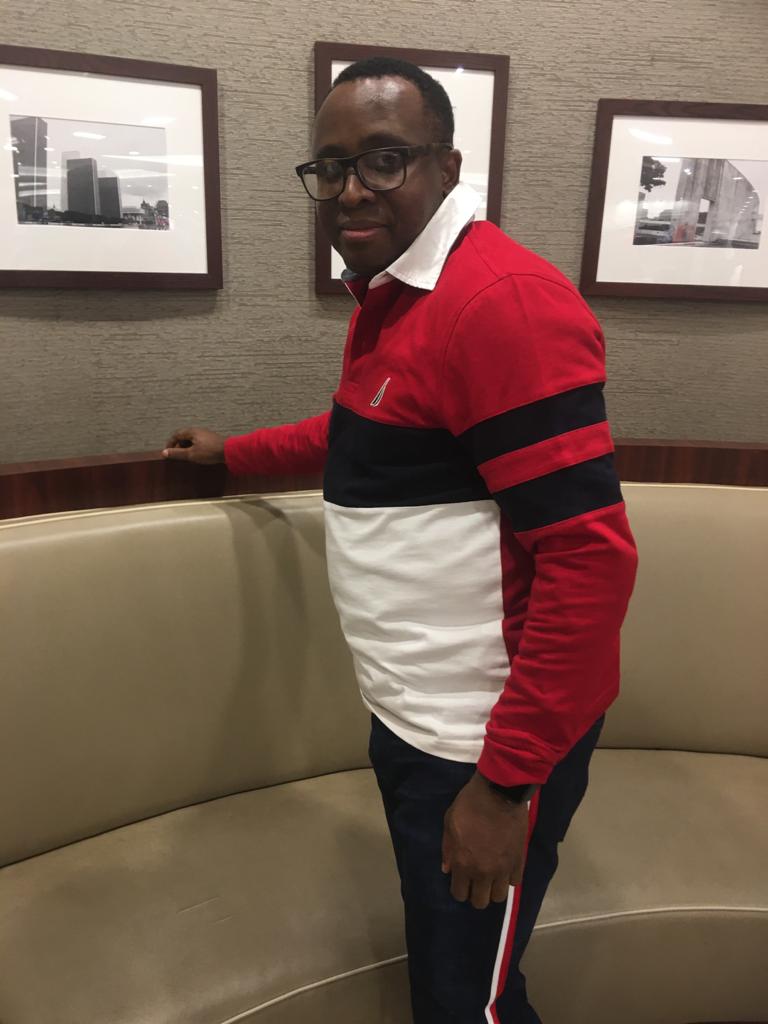 Training(s)
He had his apprenticeship in journalism with Mr Niyi Akinsiju – publisher / Editor -In -Chief of Fortune & Class Int'l Magazine and also with photojournalism by Mr Niyi Babade, CNN photojournalist for West Africa.
HALL OF FAME INTERNATIONAL MAGAZINE
Hall of fame international Magazine was published in 2004 and officially launched at the Eko hotel La Meridian in 2005. The launching was sponsored by the Eko Hotel and chairman board directors of Eko BANK at that time Alhaji Kola Oseni, also with the financial support of Mr. Tunji Ayoola, the chief IT OF Union BANK Of Nigeria.
Hall of fame International magazine (print) was distributed across the globe especially Buckingham Palace, London; USA, Canada, Kenya, South Africa, and predominantly spread across all states in Nigeria. The magazine cut across race, creed, ethnicity, and nationality – founded on professionalism and thorough research, clearly different from celebrity magazines. It has global perspectives that celebrate achievers of these generations which made it the first of its kind to bring academic excellence and lifetime achievement into the digital age. It showcased intellectuals, Economists, Technocrats, Bureaucrats, and Diplomats of these generations. Hall of fame International Magazine is printed for the use of research organizations and academics and to widen the scope of the horizon of our audience to discover ingenuity, understanding historical perspectives in relation to cultural heritage, and promotion of bilateral relationships among nations.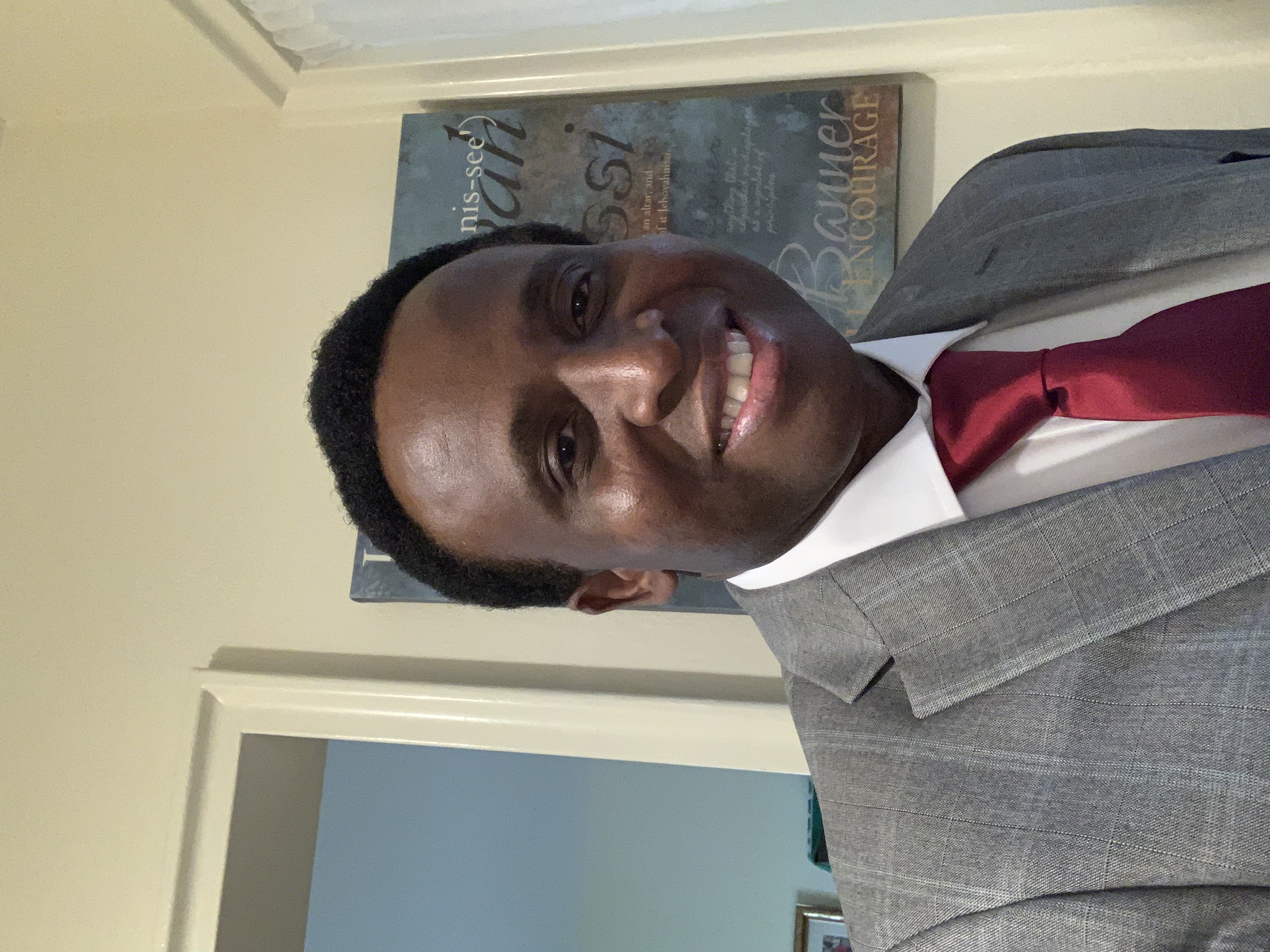 In the course of this genre, He became a voice of 'Africa against HIV/AIDs' as a community-based organizer for USAID to raise awareness of a disease that changed the winds of tides. The experience exposed him to the fundamental aspects of social work service and community work, and eventually propelled him into United Nations media volunteering works across the globe. In light of reality and life experience in Canada, The Afrika Herald international Newspaper was born -' the consciousness of today's generation; advocating equal rights, free markets across Africa, preserving the historical facts and myths of Africa heritage and the cultural values of Africa to the modernization of this age. The Afrika Herald was published in Canada and distributed in the USA, LONDON, SOUTH AFRICA, NIGERIA, and KENYA.
To expand his horizon, he dabbled into the world of IT in the areas of mobile apps and web development at Harvard University, USA, Cybersecurity at Purdue global University, Business Administration at Central State University, Ohio, and also business communication in computer science at Memorial University of Newfoundland, St Johns, Canada; his IT experience and education fueled the beginning of online media outlet 1st Afrika.com, a new and improved structure and reader-friendly online website which is published by Global Afrika Network – "Alluring the minds of Africans to the soul of its consciousness – Africa the golden heritage of 21st century"
'Jide Adesina the progressive trailblazer – activist, seasoned journalist, humanitarian, and social critic is increasingly seen by many as a living monument to Africa media and journalism. A giant stride into leadership and worthy administrator. An indefatigable fellow of the school of thoughts and philosophy, a believer in welfarist ideology popularly called welfarist and Mr reformer.
Veronica Olayinka Adesina is an American-based writer and published author. She penned the book "The Struggles and Victories of the Christian' under the pen name Veronica Idris.'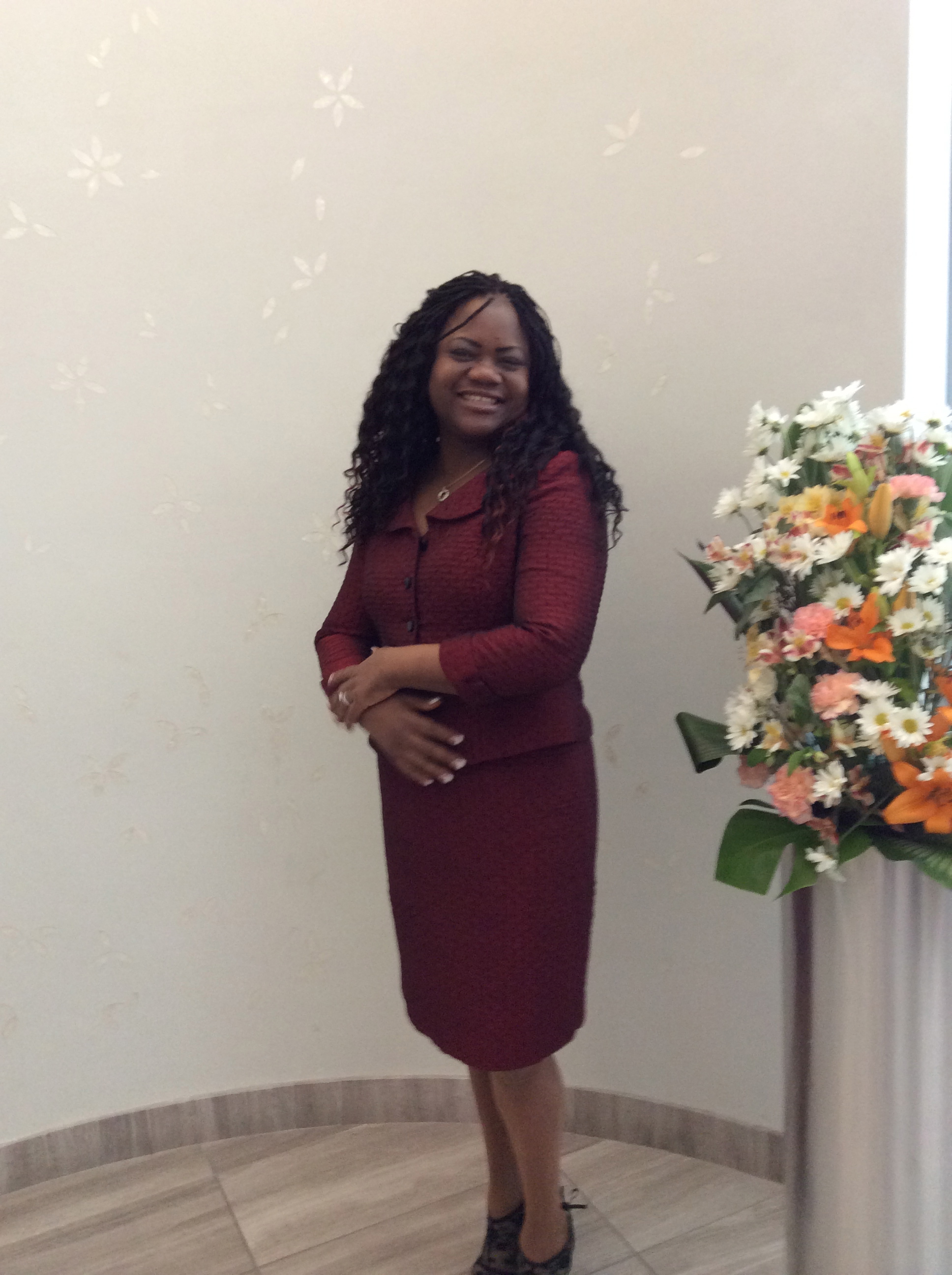 She is also an assistant TV producer and scriptwriter for a major media outlet.
She obtained a Bachelor's in Community and Human Services at Empire State University in Albany, New York. An aspiring children's author, she earned a diploma in 'Writing for Children and Teenagers' from the Institute of Children's Literature.
She hopes to utilize her writing and human service skills to highlight the struggles and accomplishments of successful women that have made great strides in the world of media, politics… and family in the Women's column of the 1st Afrika
Publication:
With over 5 million readers across its portfolio in more than 100 countries. Our publications are the region's undisputed market leaders. Our readers and clients represent the elites from business, political and academic circles and are people who have influence over the direction of their countries and companies.
The group combines experience and an unrivaled network in Africa with vast knowledgeable and well-connected editorial team spearheading our publications. We guarantee that you receive only the most insightful commentary and analysis from this dynamic and extraordinary region. In addition, our specialist contributors from around Africa ensure our special monthly reports are the definitive analysis of the latest business and economic developments
Africa Market magazine encompassing finance, business, immigration, and tourism… the printing segments is a monthly issue which will be a thorough research work, analysis from experts and pictorial sites
BRANDING AFRIKA Radio (Podcast)
In line with our organization's contribution to environmental development and conservation, a thorough analysis on the economic advantage of tourism in Africa was developed and named Branding Africa – 'the tourist with "Zee's World ' – a complete documentary and a thorough research work of Africa's tourism and ecotourism. A focus based on reviewing Africa in the global tourism economy
The project is predominantly Africa based will spread through all the geographical areas of African countries.
TV documentary and compendium are in print format.
AIM
Debunk myths about Africa
Offer solutions to issues plaguing African country via social forums, academia commentators, political officials, and the common man's thoughts/opinion
Goals
Beautification of African culture and heritage; fashion trend and hairdo, then and now
Bringing established Africans in the diaspora to Africa.
Ist Afrika.com is an online news agency that focuses on solutions to issues plaguing African countries via social forums, academic commentators, socio-economical analysis, political forums, the Africa stock market variation, and market opinions in Africa to re-invent Africa to a global village.
1st Afrika magazine encompassing finance, business, immigration, and tourism… the printing segments is a monthly issue which is a thorough research work, analysis from experts and pictorial sites.
The I-express segments encourage everyday people to report stories about corruption, human rights abuses, and other political misconduct in Africa with respect to global views of information. 'A generational change in news source for advocacy journalism; Alluring the minds of Africans to the soul of its consciousness – Africa the golden heritage of 21st century, 1st Afrika has been referred to as the " Voice of Reason for Africa" by Fortune and Class Magazine
1st Afrika Newspaper and Magazine is an international magazine published by Global Afrika Network, Albany, NY USA with in-depth experience in publishing magazines, newsletters, country supplements such as NGOs, international volunteering and aids, industry reports, and market intelligence on Africa. The 1st Afrika was founded in 2014 by Nigerian political human rights activist Olujide Stephen Adesina pen name 'Jide Adesina.
The majority of the content published on 1st Afrika is evidence-based reporting, thoroughly researched work that is collected mostly through investigative journalism from season journalists and regular citizens with firsthand insider information, and consists of various media such as photos, videos, news reports, and official documents. Since 2014, The 1st Afrika has published over 2,000 reports.
During the governorship election in Ekiti State and the state of Osun in Nigeria, The 1st Afrika was the primary African news agency to feature detailed information about electioneering and historical analysis of the state vi-a-vis is an agrarian economy and socio-cultural heritage of the state
In June 2014, 1st Afrika drew worldwide attention by reporting the abduction of Nigeria girls by Boko haram insurgency in Nigeria, the first news source to identify and publish the photo of over 200 girls chilbok girls , Also a comprehensive reporting on the Scotland referendum known as Scotland decides and a political analysis of Nigeria titled 'Nation on the edge' written by 'Jide Adesina- setting the tone of the new paradigm for Africa media
Ist Afrika has gained a significantly large following both in Africa and amongst Africans abroad as no other African news agency could operate with the same level of transparency for fear of government action. The 1st Afrika has launched an online opinion poll on Nigeria presidential election called Nigeria decides on Facebook, where average Nigerians can vote and speak their minds out
Although 1st Afrika reports from New York and all across Africa and are protected by the First Amendment, both 'Jide Adesina and the organization have received various threats from individuals whose illegal activities have been exposed on the 1st Afrika website (www.1stafrika.com) as well as the Nigerian government.