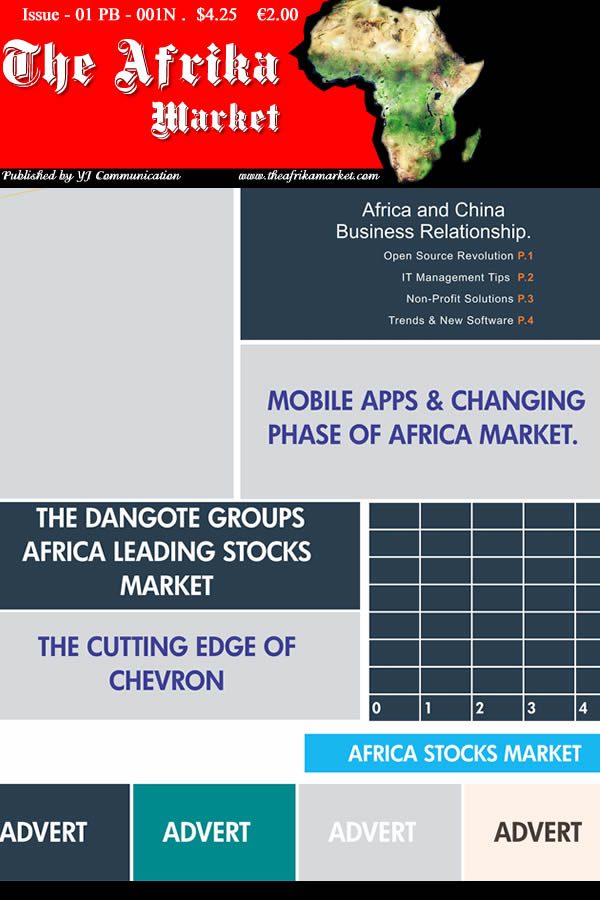 The Afrika Market is an international magazine published by YJ Transglobal Inc with in-depth  experience in publishing magazines, newsletters, country supplements such as NGOs, international volunteering and aids, industry reports and market intelligence on Africa.
With over 5 million readers across its portfolio in more than 100 countries. Our publications are the region's undisputed market leaders. Our readers and clients represent the elite from business, political and academic circles and are people who have influence over the direction of their countries and companies.
The group combines experience and an unrivaled network in Africa. With a vastly knowledgeable and well connected editorial team spearheading our publications we guarantee that you receive only the most insightful commentary and analysis from this dynamic and extraordinary region. In addition, our specialist contributors from around Africa ensure our special monthly reports are the definitive analysis of the latest business and economic developments.