Officials said the plan Biden will unveil on Wednesday will be centered around four key elements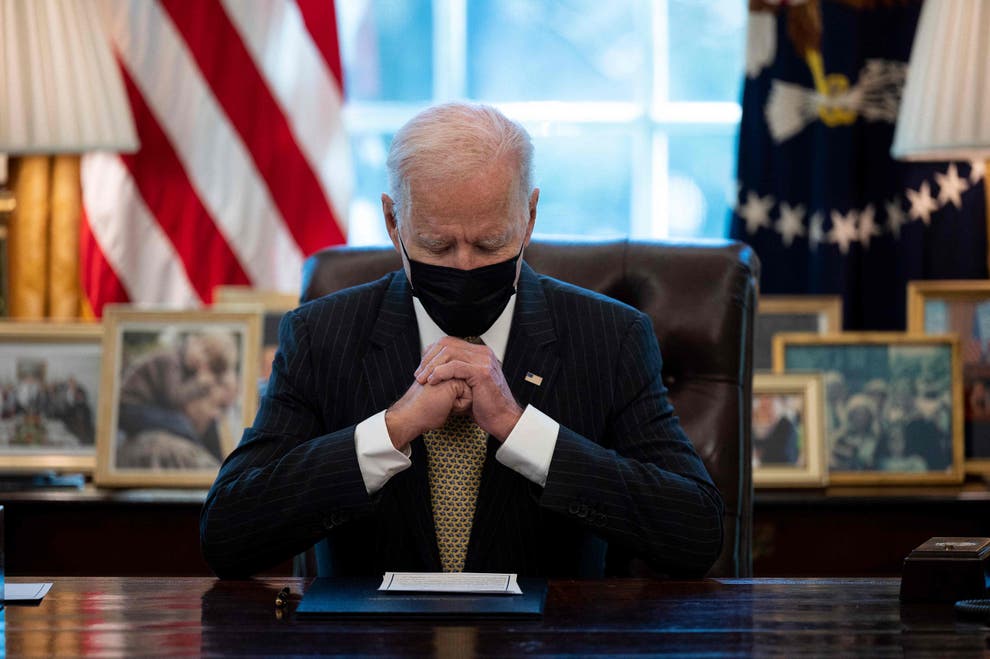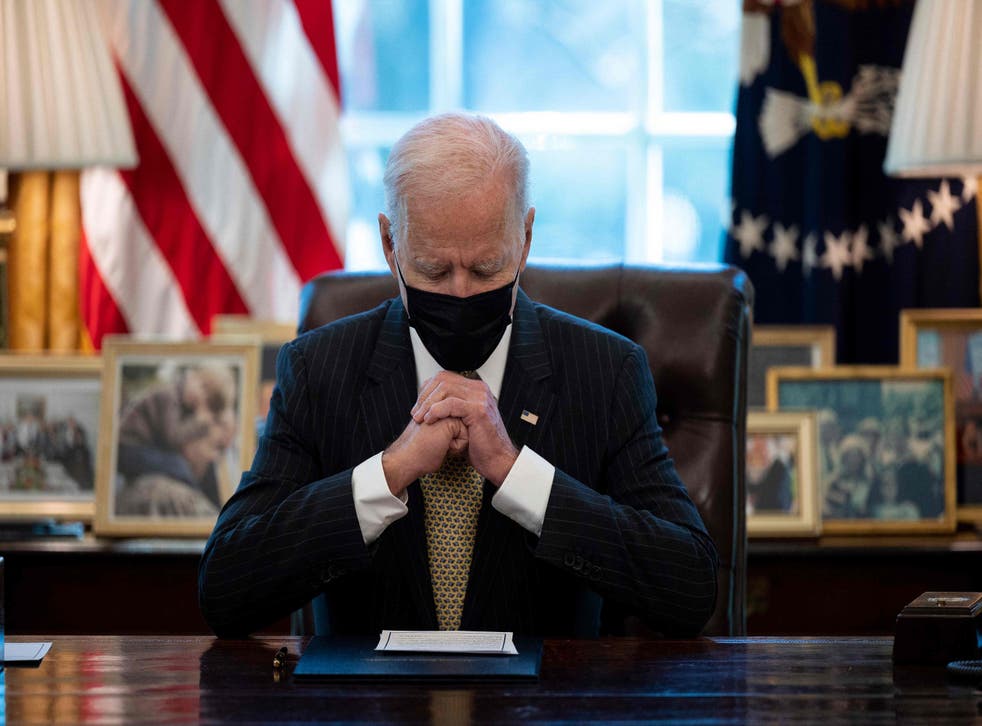 President Joe Biden wants to "reimagine and rebuild" the American economy with a $2 trillion (£1.4 trillion) overhaul of the country's transportation systems, electrical grid, and other infrastructure aimed at positioning the US to compete with an increasingly ambitious China.
Mr Biden is set to unveil the massive public works package and an accompanying revamp of the US corporate tax code at a Pittsburgh, Pennsylvania event on Wednesday. According to a White House official who briefed reporters on the proposal late Tuesday, the proposals — dubbed the American Jobs Plan and the Made in America Tax Plan — will serve as companion legislation to the $1.9 (£1.3 trillion) trillion coronavirus relief package which Mr Biden signed into law earlier this month, and are both meant to "unify and mobilize" the country against twin "great challenges" of climate change and "the ambitions of an autocratic China".
"The American Jobs Plan is really about focusing on how can we make a historic capital investment in America, to improve our competitiveness, create millions of jobs, rebuild our infrastructure and position our economy to face the crises and the threats we will face in the future," said the official, who described the proposal as an investment in public infrastructure on a scale not seen since the US built a nationwide highway system and sent astronauts to the Moon in the 1950s and 1960s.
Officials said the plan Mr Biden will unveil on Wednesday will be centred around four key elements: Traditional transportation infrastructure projects such as roads, bridges, and public transit, so-called "modern infrastructure" systems including broadband internet and water and electricity grids, "care infrastructure" projects such as schools, childcare facilities, veterans' hospitals and other federal buildings, as well as a major investment in what the official described as "R&D [research and development] infrastructure".
12 Republicans Voted Against Giving Medals to Dead Capitol Police Officers
Significant investment in that last element, he said, is necessary to shore up weak points in American supply chains that have been identified during the worst months of the coronavirus pandemic, as well as to counter significant investments in the same area by China and other rising powers by returning public infrastructure investments as a share of the overall American economy to 1960s levels.
"We're one of the few major economies where we've seen public investment as a share of GDP decline over the past 25 years. We're seeing China and other countries significantly increase their investments, and we have a moment of opportunity now — particularly as we've laid bare the vulnerabilities in our own supply chains and technology infrastructure — to do a transformational investment in R&D and in domestic incentives to mass manufacture the innovations that come from that R&D in the United States, and all across America," the official said.
Mr Biden's proposal would spread the $2 trillion (£1.4 trillion) in spending out over the next eight years, and would among other things, include $621 billion (£451 billion) to fund repairs to crumbling bridges and roads across the US, $85 billion (£61.7 billion) to modernize and expand public transit systems, and another $174 billion (£126.3 billion) to increase the US share of the electric vehicle market by establishing new tax incentives and sales rebates for consumer EV purchases, grants and other incentives to spur construction of a national network of half a million EV charging stations by the end of the decade, and fulfil his campaign promise electrify the federal vehicle fleet.
According to a White House fact sheet, the entire program would be paid for in full by 2036 if enacted alongside Mr Biden's tax plan, which would reverse his predecessor's corporate tax cuts and overhaul the way the US taxes multinational corporations.
But both infrastructure and tax packages face an uphill battle in Congress unless Democrats can pass them under Senate "reconciliation" rules which only require 51 votes or attract support from 10 Senate Republicans, most of whom have already come out against the plan sight unseen.
Still, the official expressed confidence that Mr Biden's plan would attract significant support from both sides of the aisle, if not in Congress than across the country, but said that the president would be open to hearing other ideas on how to pay for or structure the program."In this proposal, you see an approach that is economically necessary, would provide extraordinary benefits to people all over this country, and is built on ideas that have had a lot of bipartisan support inside and outside of Washington, historically," he said. "So that's where we're going to take the conversation, starting tomorrow".