Fellow Nigerians, country men and members of international community …
Nigeria is at the crucial moment of its democratic struggle, and it is evidently true to state the fact without any false information and uncouth speech from anybody in respective of its age, position, ethnicity, religious' affiliation and portfolio.
The letter written by Gen Olusegun Obasanjo should be condemned outrightly, a catastrophic message that can send Nigeria into limbo of domestic violence.
Gen Obasanjo should not be taken seriously, this ex -soldier utterances truncated the most credible election in Nigeria some years ago, June 12 annulment is still fresh.
This is how it started in 1993 during Chief MKO Abiola and the annulment of the president election. Gen Obasanjo who declared do or die election in 2007 should not came out with letter to discredit the free and fair election; This election report presents many unprecedented scenarios in the country, the likes of El-rufai Couldn't Deliver Kaduna, Ganduje Couldn't Deliver Kano, Tinubu Couldn't Deliver Lagos, President Buhari Couldn't Deliver Katsina, Gov Lalong Couldn't Deliver Plateau and also lost senatorial bid and Obasanjo will write off this 2023 presidential election as been rigged ? The same election that Labour Party is winning more state than the two established parties – No that's not true Gen Obasanjo, very uncalled and inconsequential letter sir.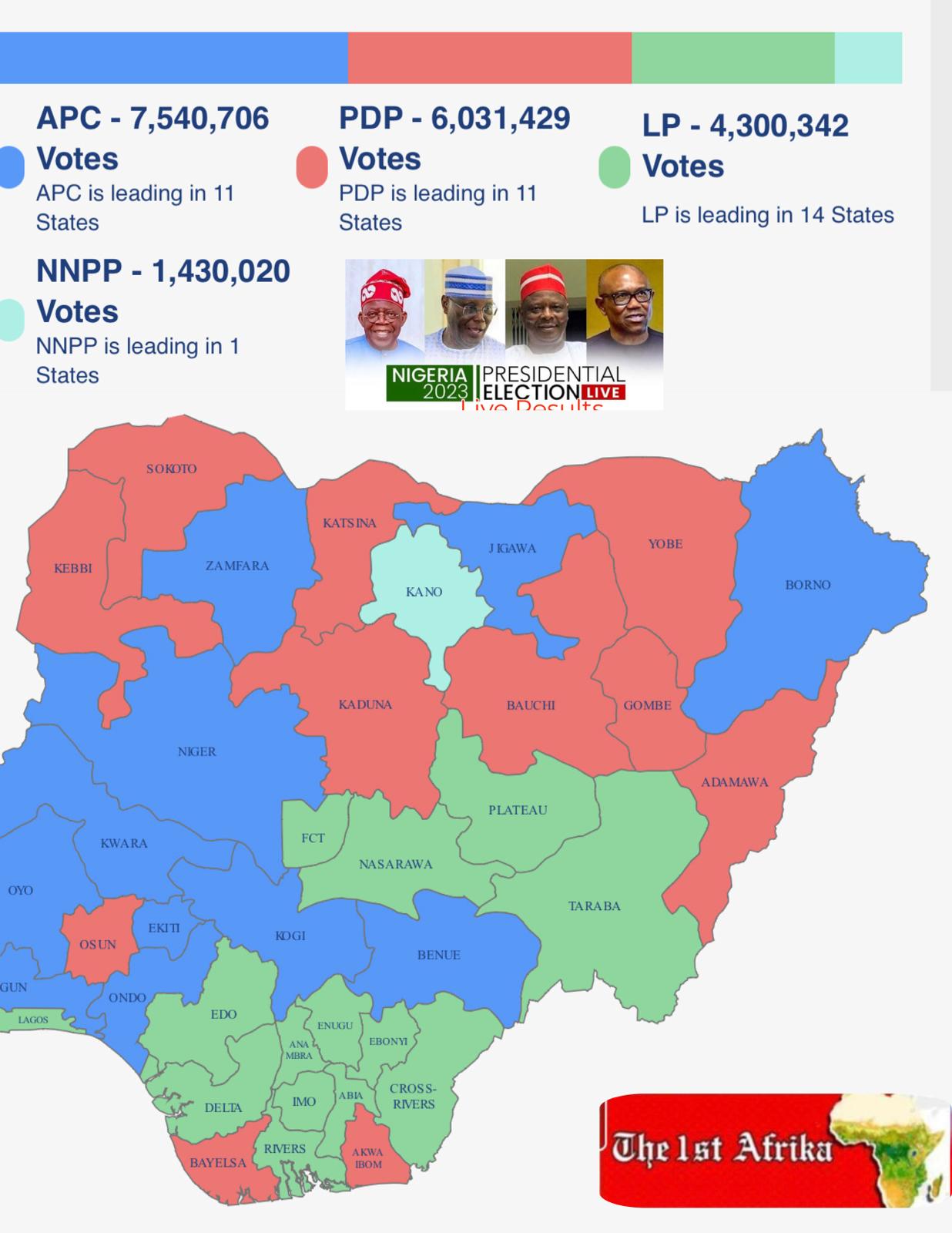 Gen Olusegun Obasanjo (RTD) has no credibility to talk about fraudulent elections, Ex Pres Obasanjo organized some of the most fraudulent elections during his 8-year tenure as President of Nigeria. He laid the foundation for the shambolic elections that has become Nigeria's dark history.
Obasanjo should not a meddle into INEC election reports, Nigerians cannot withstand any act of insurgency or infertile radicals from any quarters.
At this crucial moment of Nigeria democratic struggle, a leap of fate and conscientious effort would be needed by the United States of America and other Western world.
A troubled Nigeria is not good for any nation especially Africa. Nigeria is the most populous black nation of the world with over 350 million populations.
Any act of insensitive talk can explode the ready surge of violence.
It's time to tell OBJ to completely step aside and let the wish of Nigerians prevail.
APC Presidential candidate, Asiwaju Bola Ahmed Tinubu is leading the poll comfortable with over a million votes ahead of others.
1st Afrika will Project Asiwaju Bola Ahmed Tinubu as the president elect of the federal republic of Nigeria.